Now, ANYONE Can Identify Profitable Trading Patterns With A High Probability Of Reaching Their Target…
Even If You Are Completely New To Trading Or Have Had No Success In The Past
From Peter Varcoe – more than 21 Year Veteran Trader,
Professional Educator and Respected Trading Author
Everyone's talking about Pattern Trading…
It's the #1 way to learn & profit from trading with almost every trading expert and guru relying on patterns to drive their massive profits. 
But, 90% of traders are still failing to make any income from trading… Worse, many are even losing significant amounts of money in the process.
Most people don't know where to start or are confused by overly-complicated explanations and misconceptions about identifying patterns.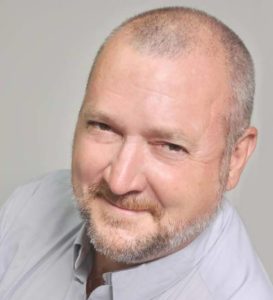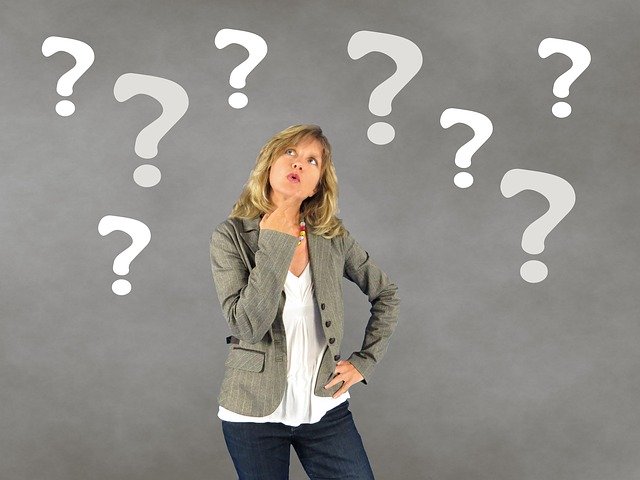 Sure, you can spend hundreds of dollars on one of the many books on the subject but these are often very densely written and don't give the detailed information you need for success.
And, if you don't know what you're doing (when to enter and when to exit etc.) you will end up losing money hand-over-fist. 
Some people have even become bankrupt because of poor investment choices made when they didn't understand the process properly.
And why should they…?
Pattern trading is not difficult to learn but getting the right information is a minefield with much of that information being deliberately vague or leading you in the wrong direction.
It's like they want you to make poor choices.
But now, you can use a simple step-by-step formula
to identify profitable patterns.
And, what's great about this is that it gives you a much higher probability of succeeding with a particular trade. 
Yes, this is the exact same system that I use in my business. Refined over 20,000 hours, this is the very system that has helped me achieve massive success in the trading world. 
It has generated thousands in profitable trades for me over the last 20 years and is now helping my students to achieve the same.
All you need to do is follow these 7 SIMPLE STEPS and you will dramatically improve your probability of getting the most successful trades.
Yes, I Want To Learn The Inside Secrets of Elite Traders
YES – the book is electronic delivery
FOR A LIMITED TIME, ONLY
$39.97
Here are just some of the results my students are starting to get using this system
I've been involved in trading since the early 2006, and been reading materials about trading, even earlier. There are so many books written about the subject of technical patterns, so many books about price action, endless articles and video sources. There are better and there are worse out there, but there is nothing that can compete with the fantastic creation by Peter Varcoe.
The value you will get by reading this book is not only you'll understand how to draw the technical patterns like flag, triangle, head & shoulders and others, but you will understand how to trade it! And let's admit it – we are here to make money of trading, not just to draw impressive lines….
I'll say it simple – this book is way beyond compare to any other books I've read on the subject and books that are considered to be "the bible" of technical patterns and technical analysis.
Peter explains anything is a very simple language, very down to earth, understanding that his readers are coming from different backgrounds. He takes you through all the essential steps of trading the patterns. How to recognize them correctly, how to spot them, how to measure them, how to value them, how to estimate the risk and the reward and mainly – how to trade them.
He takes you through the journey of his own trading experience, share with you his own trades, his management and his personal tips and conclusions.
I'll summarize it simple – if trading is something you want to do for living and in a professional level, read this book. Thank me later.
Vladimir R. – Dealer, trading room manager, chief analyst in broker house – Private capital hedge fund trader – Full time retail trader in Forex, indices, stocks and commodities (CFD), Author – Canada
I have been in the trading world for roughly 5 years now, and have been trading profitably for the last 2. My entire strategy is based on Elliot Wave Theory, and it is something I have worked incredibly hard at mastering, and it is something that paid off, as I reached the top level of trading for a firm called bluepoint trading, and now am working towards getting good enough to trade professionally for other firms as well. I believe this book will be the next step in that journey!
 That is why I wanted to give you a testimonial, This is the most actionable, comprehensive book on pattern trading I have ever come across, and is the only book I will ever need to create a solid trading plan based on patterns, nothing else released even comes close to the information in this book, it is one of the greatest things I have ever read.
After reading your book, to me it clearly shows the benefit of following your clear guidelines about pattern trading, – and deserves genuine feedback from someone who has made pattern trading the cornerstone of their trading plan and can therefore see the difference in profitability your methods can make
 Also, It can sometimes be difficult to understand the rules and techniques in books like this, but you showed your mastery by teaching all the information in simple and easy to understand ways, filled with examples to not only say it, but show how it works.
 Elijah N. Proprietary Trader – Abu Dhabi
"'The Inside Secrets of Elite Traders – Patterns' is a book that will not disappoint traders with all levels of experience. I feel Peter Varcoe has done an outstanding piece of work in breaking down complex market trading patterns, in an effective processed manner. I found the book to be inspiring and breathtaking with all the detailed information and real-life trade examples."
Kamal S. (Private Trader – Wealth Manager) – United Kingdom
And, they're just starting to scratch the surface
Here's what you get in "The Inside Secrets of Elite Traders – Patterns"…
A Complete Step-By-Step System
I've built up a process in this book that anyone can follow. I've kept it as easy to understand as possible. No more walls of incomprehensible text; just useful, useable information that you can follow to make your own trading decisions.
That's why this book is invaluable. It's teaching you these skills for life.
Live Examples Of The Complete Process
You're going to see 52 examples of real-life trades. This is completely unique to this book and we haven't seen anyone doing anything remotely similar.
I'm going to walk you through:
How to identify the pattern early on
How to confirm the pattern is worth taking a position with
Exactly when to jump into making that trade
How to make sure that your capital is protected
How to protect your profit as the position develops
Exactly when to say enough-is-enough and get out
Detailed Rules For Identifying & Assessing The Market
One of the biggest problems with all of the books on trading that I've seen is how vague the information is.
In "The Inside Secrets of Elite Traders – Patterns," we cut through that, giving you simple yet actionable information so you know exactly what to do when. This means you can start making trades with confidence and with a detailed plan of action based on thousands of hours of experience.
Advanced Techniques Used By The Most Successful Traders
One huge mistake we see people making all the time is not using 'Stop-Loss.' This is vital to protect your capital and make sure you don't wake up to the terror of a massive loss.
How to use Stop-Loss effectively is just one of the advanced techniques I share with you in this book. I've tried to bring together all of the skills I've learned within this process, so you can hit the ground running, knowing that you're making the best choices.
And NO… This won't cost you a fortune, hurt your brain trying to understand it or force you to sit through hours of useless information until you get to the good stuff
Traditionally, this information is reserved
ONLY for my TOP students
But, for a VERY LIMITED time,
I am making this available to you with a massive
20% discount if you get it NOW!
"It's like having your mentor beside you as you learn the process"
Barry L. (Private Trader) – Australia
As If That Wasn't Enough…
Act today and get our limited-time bonus!
We are giving you 1 month's access to The Exclusive – "Trading Patterns Support" Group in Telegram. Inside the group, you'll get…
An exclusive support group for owners of the book

Direct access to Peter (author)

Your questions answered in real time


Education assisting you to build the skills you need for pattern trading

Chat with a vibrant community of like-minded traders

Exclusive patterns posted in the group as and when they become available
… some more results my students are starting to get using this system
"Your trading method and explanation of decisions made are based on a robust set of rules which have a proven track record, which for me is the safest, most reliable way to trade.
The examples that you provide walk the reader through trades as they set-up, are confirmed and then taken and are managed as if we are sitting alongside you.
It can sometimes be difficult to interpret the message that an author is attempting to convey – and for me, a very significant measure of how good a book is, is how easy it is to read, understand and to attempt to put yourself in the shoes of the writer.
You have achieved that with this book and I thank you for the benefit you have provided me"
Barry L. (Private Trader) – Australia

"If you are serious about taking your trading to the next level read this book. If you want to understand how to extract pips from the markets without any indicators and additional software – read this book. If you are just starting with trading – read this book. If you are an advanced trader who wants to master some of the most profitable chart patterns – read this book. 
The book follows a strict flow of theory and examples. Peter will take you through the journey of analyzing the chart, filtering the setup, pulling the trigger, managing the trade, closing the trade. Over 18 years of experience summarized. You will peak inside the head of someone who went through a variety of markets, crisis and bubbles and still made a lot of money. The value you get is astonishing compared to the price you pay!"
Yordan K. (Inventor of FX Delta) – Bulgaria
Yes, I Want To Learn The Inside Secrets of Elite Traders
YES – the book is electronic delivery
FOR A LIMITED TIME, ONLY
$39.97
I understand "The Inside Secrets of Elite Traders – Patterns" includes…
A completely, newbie-friendly, Pattern Trading process that anyone can do

52 actually traded, live examples with the complete step-by-step processes 

Detailed rules for identifying patterns, assessing probability & more

Learn how to identify and exploit profitable patterns 

Learn how to tell if a pattern is no longer valid and the exact time you should get out

Learn how to use a 'Stop-Loss' to protect your capital
BONUS: 1 month's access to The Exclusive – "Trading Patterns Support" Group in Telegram

Extracts of Trades from the Book
Examples of 3 trades are set out below.  There are another 49 that are documented similarly in the book.
Example 1:  GBPNZD Daily Chart – Ascending Flag – April 2015
This is a spike reversal entry followed by an Ascending Flag entry on the same pair and the progression of these two trades from pre-entry to exit:
Profit on Ascending Flag – 2828 pips
Trend Change position made around 3447 pips profit.
The entry for trend trade was off the Spike Reversal at the beginning of the direction change
Total Profit from the single run around 58 Days – 6275 ish pips
Putting this into perspective and doing the calculations based on the exchange rates for 29 April, 2015 (which was the entry of the flag position).
The combined effect of those 2 positions – the trend change and the Flag – adding around 6028 pips on a USD$10,000 trading account – would be an approximate USD$4,335 or 43% increase in the account balance – nearly 45% of which was directly attributable to the Flag Trade.
Example 2:  GBPJPY Daily Chart – Descending Pennant – May 2019
Profit on Descending Pennant – 1286 pips in 76 days.
Putting this into perspective and doing the calculations based on the exchange rates for 16 August, 2019 (which was the close date of the position).
The effect of adding around 1286 pips on a USD$10,000 trading account – would be an approximate USD$2,443.00  or 24.4% – nearly 1/4 increase in the account balance  – directly attributable to the Descending Pennant formation within the trend.
Example 3:  GBPNZD Daily Chart – Double Top – May 2012
Profit on Double Top – 1062 pips in 57 days.
Putting this into perspective and doing the calculations based on the exchange rates for 13 July, 2012 (which was the close date of the position).
The effect of adding around 1062 pips on a USD$10,000 trading account – would be an approximate USD$1848.00 or 18.5% increase in the account balance –directly attributable to the Double Top formation with the trend Trade.
Peter Varcoe/petervarcoe.com is an Education Services Company. Peter Varcoe/petervarcoe.com does not gain or lose profits based on your trading results and operates as an educational company. Peter Varcoe/petervarcoe.com is not a Financial Services firm and does not operate as a financial services firm.
Peter Varcoe/petervarcoe.com is a trading educational site. We sell trading and investing related educational webinars, courses, and books. From time to time we may send you offers and promotions to our products and services.
We are not financial advisers, so if you act on any of the information Peter Varcoe/petervarcoe.com provides, whether it be on the website, via email, or direct mail, it is your responsibility to assess the risk of your decision. Peter Varcoe/petervarcoe.com is not providing Financial Advice and is in no way responsible for any losses incurred because of education/information we provide. Like it or not, there is a risk of loss in any investment you make.
The analysts and employees or affiliates of Peter Varcoe/petervarcoe.com may hold positions in the currencies or other instruments featured on our website. You understand and acknowledge that there is a very high degree of risk involved in currencies and other leveraged financial instruments. Peter Varcoe/petervarcoe.com, the authors, the publisher, and all affiliates of Peter Varcoe/petervarcoe.com assume no responsibility or liability for your trading and investment results. Factual statements on the Peter Varcoe/petervarcoe.com website, or in its publications, are made as of the date stated and are subject to change without notice.
Past results of any individual trader or trading system published by Peter Varcoe/petervarcoe.com are not indicative of future returns by that trader or system and are not indicative of future returns which be realized by you. In addition, the indicators, strategies, columns, articles and all other features of Peter Varcoe/petervarcoe.com products (collectively, the "Information") are provided for informational and educational purposes only and should not be construed as investment advice. Examples presented on Peter Varcoe/petervarcoe.com website are for educational purposes only. Such set-ups are not solicitations of any order to buy or sell. Accordingly, you should not rely solely on the Information in making any investment. Rather, you should use the Information only as a starting point for doing additional independent research in order to allow you to form your own opinion regarding investments. You should always check with your licensed financial advisor and tax advisor to determine the suitability of any investment.
SITE RISK DISCLOSURE: Peter Varcoe/petervarcoe.com does not accept any liability for loss or damage as a result of reliance on the information contained within this website; this includes education material, charts, and analysis. Please be aware of the risks associated with trading the financial markets; never invest more money than you can risk losing. The risks involved in trading may not be suitable for all investors. Peter Varcoe/petervarcoe.com doesn't retain responsibility for any trading losses you might face as a result of using the education hosted on this site. We are required to tell potential investors that our past performance does not necessarily predict future results, therefore you should not speculate with capital that you cannot afford to lose.
CFTC RULE 4.41 – HYPOTHETICAL OR SIMULATED PERFORMANCE RESULTS HAVE CERTAIN LIMITATIONS. UNLIKE AN ACTUAL PERFORMANCE RECORD, SIMULATED RESULTS DO NOT REPRESENT ACTUAL TRADING. ALSO, SINCE THE TRADES HAVE NOT BEEN EXECUTED, THE RESULTS MAY HAVE UNDER-OR-OVER COMPENSATED FOR THE IMPACT, IF ANY, OF CERTAIN MARKET FACTORS, SUCH AS LACK OF LIQUIDITY. SIMULATED TRADING PROGRAMS IN GENERAL ARE ALSO SUBJECT TO THE FACT THAT THEY ARE DESIGNED WITH THE BENEFIT OF HINDSIGHT. NO REPRESENTATION IS BEING MADE THAN ANY ACCOUNT WILL OR IS LIKELY TO ACHIEVE PROFIT OR LOSSES SIMILAR TO THOSE SHOWN.
NFA and CFTC Required Disclaimers: Trading in the Foreign Exchange market is a challenging opportunity where above average returns are available for educated and experienced investors who are willing to take above average risk. However, before deciding to participate in Foreign Exchange (FX) trading, you should carefully consider your investment objectives, level of experience and risk appetite. Do not invest money you cannot afford to lose.
U.S. Government Required Disclaimer – Commodity Futures Trading Commission. Futures and options trading have large potential rewards, but also large potential risk. You must be aware of the risks and be willing to accept them in order to invest in the futures and options markets. Don't trade with money you can't afford to lose. This website is neither a solicitation nor an offer to Buy/Sell futures or options. No representation is being made that any account will or is likely to achieve profits or losses similar to those discussed on this website. The past performance of any trading system or methodology is not necessarily indicative of future results.
FTC Compliance: All Feedback and Testimonials on this website (Peter Varcoe/petervarcoe.com) are genuine and FTC Compliant. No incentives have been provided to obtain the testimonials.
Testimonials appearing on this site are actually received via email submission. They are individual experiences, reflecting real-life experiences of those who have used our products and/or services in some way or other. However, they are individual results and results will vary. We do not claim that they are typical results that consumers will generally achieve. The testimonials are not necessarily representative of all of those who will use our products and/or services. The testimonials displayed are given verbatim except for correction of grammatical or typing errors. Some may have been shortened, meaning; not the whole message received by the testimony writer is displayed when it seemed lengthy or the testimony in its entirety seemed irrelevant for the general public.
We have placed cookies on your computer to help improve your experience when visiting this website. You can change cookie settings on your computer at any time. Use of this website indicates your acceptance of this website's Privacy Policy.
IMPORTANT: Peter Varcoe/petervarcoe.com is not affiliated with Twitter, Facebook, Google, or any of the advertising platforms we may use. We also use cookies to track the behaviour of website visitors. This helps us to provide a better experience for you.
Product names, logos, brands, and other trademarks featured or referred to within the Peter Varcoe/petervarcoe.com website is the property of their respective trademark holders.
Contact us at support@petervarcoe.com if you have any questions.