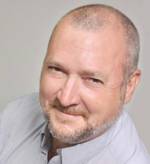 Peter Varcoe commenced trading in 1999 when he joined the share trading education group – Wallstreet Group of Companies.
Peter commenced the education process in September of 1999 – a time which was in the middle of the "Tech Boom". Any Stock with Technical connotations (Yahoo, Microsoft, Anything.com, Blue Sky rocket.com) seemed to skyrocket. They were heady times. He was initially trading Equities on the Australian Stock Exchange on weekly time frames.
After several months, Peter was so enamoured with trading that he left his previous employment and joined Wallstreet Group, setup their Brisbane (Queensland, Australia) office in March 2000 and became the Queensland Manager. After approximately 12 months, Peter became involved in the educational side of Wallstreet Group and really enjoyed this side also – helping people to become consistently profitable in trading.
In 2003, Peter left Wallstreet Group and joined Stock Market Investors Group as their Queensland Manager it was a role in which he was involved in travelling around Southern to Central Queensland educating Primary Producers in the concepts of share trading and using Futures Contracts to "insure the future value" of their crops – products to protect them against adverse moves in the market price.
In 2004 Peter moved from direct Equity Trading to trading Equity CFD´S (Contracts for Difference) over ASX300, which he felt was much more flexible than direct Equities and a more effective use of Capital, still working with Weekly Time Frames
In 2005, after having lived out of a suitcase for 2 years with the travelling, Peter joined ACOFE – Australian College of Financial Education, based on the Sunshine Coast (Queensland, Australia) as the Senior Lecturer. In this role Peter's main responsibility was assisting clients in the practical application of the techniques they were learning, rolling the sleeves up and smoothing the rough edges off their real time application of these techniques, to actual, live trading accounts.
Peter remained in this role until the end of 2009, when he wanted to focus on other things and could not devote the required time to ACOFE. He then took on some individual students in a 1- on – 1 basis and continued in this educational role while developing business for his partner's Financial Planning business.
In 2006 Peter added trading Equity CFD´s over US Equities by trading the Equities covered by the S&P500 constituent list again using Weekly Time Frames.
Late in 2010 Peter was approached, through a referral, to join WIN Trading Signals as Senior Analyst, then rose to Chief Executive Officer, a role which he maintains today.
In 2010 Peter added the FTSE350 constituent list and Futures to his traded instruments, again on Weekly Time Frames
In 2011 Peter added Forex and Futures on Daily Time Frames, while maintaining Weekly Time Frames for Equity CFD´s on ASX300, S&P500, FTSE350 & Futures
In 2014 Peter released his book ¨Inside Secrets of Elite Traders – Patterns¨. This book was commissioned by 2 major Brokerages in Australia, for their Traders amd clients. This book is a complete 2nd Edition re-write with much additional material.
In 2016 Peter dropped Equities as a trading instrument and concentrated on Futures and Forex on Daily Time Frames.
In 2018 Peter added trading Forex and Futures on H4 (4 hour) time frames and maintains his trading of >Forex and Futures on Daily and H4 time frames.
During the period, 1999 to current day Peter retained his passion for trading and the adaptation and improvement of existing techniques in order to be able to better adapt to changing market conditions.
Peter has also spent countless hours studying, working with, refining exact identification and confirmation parameters for trading patterns and has become one of the pre-eminent traders and educators in this field.
Peter also developed and taught techniques during late 2006 and 2007 which allowed people to protect their Superannuation (retirement savings – also known as 401K in the US, Pension scheme in the UK etc). This protection was available for people in public offer superannuation schemes as well as Self Managed Superannuation Funds.
Several of his students have told Peter that these techniques allowed them to retain between 85% and 90% of the peak values in their Superannuation Funds from late 2007.
Another technique that Peter developed has put people in a position to protect their Funds from the collapse of CFD providers, such as Sonray Capital Markets in Australia in 2010 and MF Global internationally in 2011. These techniques have been able to give people a lot more confidence in this arena, in addition to protecting themselves from losing their Capital in the advent of the collapse of their Service Providers, and several others have collapsed since then.
Peter was, in 2014, asked to advise the Manager on a new Wholesale Trading Fund – a division of a large, International Multi Continent Financial and Investment Group. Peter´s role is to define all the potential trades and place all the orders for execution for this fund.
Since Peter accepted this position, he has become the Primary trader for this fund and it has grown to where he is, at the time of publication, trading an amount of mid 9 figures for the Fund.